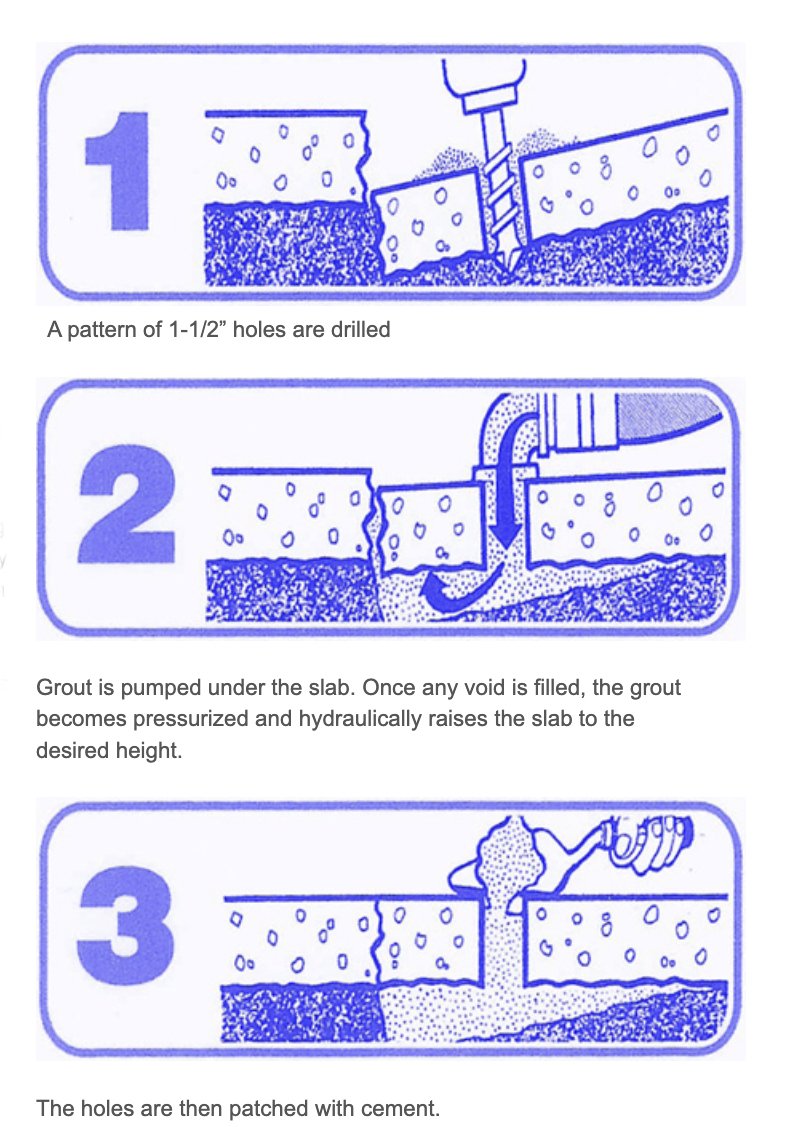 Concrete Repair
Concrete Raising of North Carolina raises sunken concrete, a concrete repair method that can be used on all slab-on-grade applications. It is an economical method that has been used successfully for over seventy-five years. An earth friendly approach, it is an excellent solution for removing unsightly concrete that has broken and settled, while preserving surrounding landscapes and preventing thousands of tons of concrete from entering landfills. Included in our repair emphasis is pressure grouting, void filling, abandonment pipe filling, etc.
Cost Effective & Earth Friendly!
Concrete Raising of NC Answers Your Frequently Asked Questions
Can all concrete be raised?
Approximately 95% of sunken concrete can be raised.

Can concrete that has been raised sink again?
We have found that approximately 5% of our jobs have continued to settle. We will return and continue to raise these slabs for one year. After that time, we will return and continue to raise for a reduced fee. This warranty is limited to settling from ¼" to 1". More extensive settling would require additional deep grouting services.
 
Contact Us Today to Request Your Free Consultation and No-Obligation Quote
Give us a call or fill out the form below to get started.